Entertainment
Steve Harvey Never Differentiates Adopted Kids from His Own — The Dad of 7 Worked 4 Jobs to Provide for Them All
Steve Harvey Never Differentiates Adopted Kids from His Own — The Dad of 7 Worked 4 Jobs to Provide for Them All
Steve Harvey is one of the most appreciated comedians in Hollywood. But his come-up was not easy; he was homeless for years and only bought his first car at 38 years old. Now he's a doting father of seven and has worked hard to ensure they live a comfortable life.
Steve Harvey is one of the most loved comedians and television hosts, famous for hosting "The Steve Harvey Morning Show," "Family Feud," and "Miss Universe."
Harvey's road to success was not easy. The TV host's father was a coal miner who made $5 a day and his mother was a school teacher.
Steve Harvey in New York in 2015 | Source: Getty Images
Harvey was the youngest of his five siblings. He revealed that he was born in a coal mine in West Virginia and it was not until he was five that he first used a flushing toilet and saw a bathroom with a faucet.
The comedian also admitted he worked on his uncle's farm until he was 16. When he was younger, his family moved to Cleveland, where he graduated high school in 1976.
He did not finish college, but Harvey worked several jobs in his 20s. He was a salesman, a postman, and tried his shot at being a professional boxer.
Steve Harvey in Atlanta in 2019 | Source: Getty Images
Despite all these jobs, Harvey never found anything he felt passionate about until he took a leap of faith and tried his luck at being a comedian. Being on stage and making people laugh was his calling, so he quit his job and tried to build a career as a comedian.
During this time, he was married to his first wife, Marcia Harvey, and the couple had twin daughters Karli and Brandi Harvey, and a son, Broderick. The pursuit of his career drove a wedge between him, his wife, and his children, and Harvey was left to fend for himself with the $50 he made weekly.
Steve Harvey in Atlanta in 2019 | Source: Getty Images
Splitting from his wife left him homeless, living out of someone's car—he only bought his first car, registered under his name, at 38 years old—which Harvey described as a "very painful" and "ugly" time of his life.
Some moments were too much for him to handle that he thought of giving up. However, even though he was sneaking into hotels to get clean, something told him to keep going.
The beginning of his career needed him to travel a lot for his shows, which contributed to the end of his marriage. After tying the knot in 1981, Marcia and Harvey divorced in 1994. Marcia has been living a private life since and became a published author.
Harvey's mother died in 1997, and his father passed from lung disease in 2000. In one episode of the "Steve Harvey Morning Show," the comedian looked back at his life growing up and some of the lessons his mother instilled in him and his siblings.
Harvey remembered attending a different church service every day of the week. Although he admitted that the church gatherings were a lot for him, his mother was insistent about looking smart and put together for church.
Today, Harvey is one of the most stylish celebrities because of how much his mother always persisted in being well-dressed and presented.
As he continued to speak about his mother, the talk show host got emotional. While he struggled to get his words out, Harvey took a moment and said he hoped his mother was somehow watching over him and proud of what he had accomplished.
Even though Harvey's parents did not get to live through the peak of his success, the comedian does his best to uphold their legacy by being a good role model as a father and husband.
Getting Back on His Feet
Harvey was on his way to getting back on his feet when he met his second wife, Mary Shacklefold, who he reportedly started dating before his divorce with Marcia was finalized.
Shackelford and Harvey married in 1996, and a year later, they welcomed their son, Wynton. However, their union ended in 2005.
Their divorce was on the messy side. In 2011, a judge reportedly warned Shackelford for making false allegations about Harvey, claiming that he left her and their son with nothing.
Shackleford also reportedly made public statements about the comedian cheating with who would end up being his third wife, Marjorie Harvey. In 2007, Marjorie and Harvey tied the knot.
From the moment he laid eyes on Marjorie, the comedian knew he would marry her. Majorie told the story of their first meeting on the "Steve Harvey Morning Show," and even though she looked intimidating, Harvey's friends threw him under the bus when they expected to date the fashion model.
Fortunately Harvey's charm worked magic on Marjorie and after two months, the two were an item. But unlike Harvey, Marjorie's path to success was quite different from his.
Marjorie Bridges was born in Memphis and had a difficult childhood growing up in a troubled neighborhood. She
y Morning Show."
The couple met at a comedy club where Harvey was performing. Marjorie and her friend were late, and Harvey stopped the show when they walked in.
At that moment, Marjorie thought it would be one of those moments where the comedian turns her late arrival into a joke, but Harvey stared at her until everyone in the audience was looking at her.
After they settled down, the silence in the room started to get awkward, but Harvey apologized and said, "I do not know who you are, but I am going to marry you one day. "
When Harvey married Marjorie, he also gained three more children from her previous marriage—Morgan, Jason, and Lori. The TV presenter felt blessed to expand his brood and adopted the three who now carry his last name.
However, Marjorie understood that blending their family was not the easiest process, and her intention was not to bring Harvey into their lives to erase their biological father.
Marjorie clarified that everyone still had access to their parents and that connecting their families was just to add more love to their lives. Her children understood her sentiments, and now all the children call Marjorie and Harvey mom and dad.
Harvey is now a successful TV presenter who has also made several acting debuts, produced shows, and become a best-selling author, and he credits his wife for his accomplishments.
The author said being with Marjorie felt like he was reborn. He admitted that he had made many mistakes, but having a happy home unlocked many things for him.
For one of Harvey's birthdays, all his seven children appeared on his show to honor him. The TV host expressed his surprise to see everyone gathered there.
Each of his children told him about a memorable moment they shared with him. Karli recalled a Christmas when she and her twin sister were five years old and had just opened their gifts.
They had received bicycles, and Harvey still assembled the bikes even though it was snowing heavily outside. He allowed the girls to ride them around the dining room table. This showed Karli how devoted her father was to them.
Her twin sister Brandi looked back at when they were seven years old. She recalled that Harvey had a show in Orlando so he made it up to his daughters by taking them to Disney World.
But what Brandi loved the most about this was how they got to have a road trip from Orlando to Cleveland, stopped at several motels, and used their swimming pools and other facilities. The experience set a precedent for future family vacations.
Morgan loved that Harvey was there to walk her down the aisle and appreciated their father-daughter dance. Morgan expressed that it was something she did not look forward to because she never thought she would get the chance, but she felt privileged to have shared it with Harvey.
As the children went on speaking about their significant memories with their father, Harvey got emotional, and he finally let those emotions go tearfully when his son Jason spoke up.
Jason said the biggest and most important thing that Harvey did for him and his siblings was to give them his last name. Jason expressed that his biological father did his best, but he was not present, so to have Harvey take on that father figure role meant everything to him.
Marjorie ended the tribute by telling her husband that she had always hoped to find a man like her father. Therefore, when she met Harvey, she told her dad she had finally found the one. Marjorie thanked her husband for loving her, taking in her children like his own, and treating her parents like his own.
Steve Harvey as a Proud Father of Seven
His children's tribute deeply touched the father of seven, and as he tried to hold back his tears, he told them that he worked four full-time jobs because he wanted to give them the best life.
Harvey also left his children with a few words of advice and urged them "try as hard as me to put others before yourselves." He promised them "I would defend your rights to the last breath I took."
The author also shared highlights of his daughter Karli's wedding day on his show. The wedding was beautiful and decorated with over 100,000 stems of flowers shipped in from Columbia.
Harvey said he promised all his daughters that he would give them the wedding of their dreams, even if it meant paying for expensive flowers. But he was proud that Karli found a man that loved her, which is what Harvey hoped for all his children.
Karli is Harvey's eldest child, and he expressed that after taking care of her for so long, it was difficult to let go and let her husband take over; it felt like he had lost a piece of him
self, he revealed.
Karli was also emotional about her day. She was excited to marry her husband but was in awe of how hard her father worked to give her the wedding of her dreams.
The father and daughter could not stop crying as they shared their father-daughter dance. It was one of the best moments for both of them.
After working hard and building a successful career, Harvey was proud to sit back and focus on his family since his kid's college tuition was paid off, and their life was set.
Now he has the blessing of focusing on the more luxurious parts of his life, like cars, the interior of his house, and his dogs. Harvey is grateful to get to have more peaceful nights.
When his daughter Lori ended her public relationship with actor Michael B. Jordan, fans were intrigued to know what Harvey had to say since he had spoken highly of him. However, Harvey did not have much to say besides that he fully supported his daughter and that breakups happened.
The talk show host also joked that his daughter's breakup made him wish that his other splits did not have to cost as much as they did.
Harvey is proud that he built a successful life and is pleased to provide for his children. But when he had to leave his twin daughters to try to make it as a comedian, it was painful for the children to deal with his departure.
The TV presenter struggled and did not make much money from his comedy tours. In the first year, he took a chance on himself; he only made $3000,00, but being away from his daughters, had an emotional toll on him.
Karli told her father that at first, she and her sister Brandi were angry at him and felt abandoned. However, Karli assured him that she understood why he had to leave them and fight for his career because his purpose was bigger, and he was meant to impact many people's lives. This added a tremendous sense of relief for Harvey.
Harvey now has seven grandchildren. His son Jason has four kids—Rose, Ezra, Noah, and Joey; Morgan has two—Elle and Marley; and Karli has one son, Benjamin.
Just as much as the comedian is a present father, he is also a dedicated grandfather. He once shared a video of him getting some exercise from running after his granddaughter around the house.
The Harvey family also loves to spend time together; each holiday is a special occasion. They always have matching pajama sets for Christmas and fun-filled family vacations.
The talk show host also loves to share moments with his grandchildren on Instagram as a reminder to his children that his grandchildren love spending time with grandparents.
Steve Harvey Never Differentiates Adopted Kids From His Own
Steve Harvey has been an American comedian, game show host, and television host since the 1990's. He is also the proud father of seven children; four of which are adopted.
Steve Harvey's Adoption Story
Steve Harvey adopted his first child, a daughter, in 1985. He adopted three more children in 2011, a second daughter and two sons. Growing up, his adopted kids faced some tough challenges, but Harvey worked 4 jobs to provide for them all. Despite various setbacks, he never differentiated between his adopted and birth children. He always treated the adopted children just like the other four.
Frequently Asked Questions about Steve Harvey's Adoption Story
Q. How did Steve Harvey Adopt His Children?
A. Steve Harvey adopted his first daughter in 1985 and his second son and daughter in 2011 from foster care agencies across the United States.
Q. What Challenges Have His Adopted Kids Overcome?
A. While growing up, Steve Harvey's adopted children faced a variety of challenges including abuse, behavioral issues, and drug use.
Q. How Many Jobs Does Steve Harvey Have?
A. Steve Harvey holds four jobs to provide for his seven children including as a comedian, television host, radio host, and an entrepreneur.
Summary of Steve Harvey's Adoption Story
Steve Harvey is a proud father of seven children, four of which are adopted. To provide for his family, Harvey works four jobs: comedian, television host, radio host, and entrepreneur. His adopted children faced challenges including abuse, behavioral issues, and drug use. Despite these challenges, Harvey never treated his adopted children differently from his other children and always gave them the same love and support.
How many children does Steve Harvey have?
Steve Harvey has four children: two sons (Britton and Wynton) and two daughters (Karli and Brandi).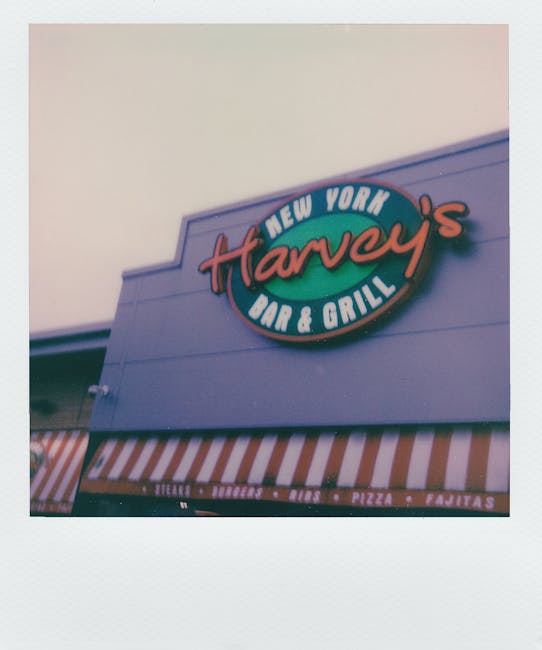 He also has three adopted children: a daughter (Morgan) and two sons (Larron and Isaiah).
How many grandchildren does Steve Harvey have?
Steve Harvey has four grandchildren.