Latest News
Mommy and Me! Gigi Hadid Details Her Daily 'Mom Morning Routine' With Khai
Mommy and Me! Gigi Hadid Details Her Daily 'Mom Morning Routine' With Khai[!
# Mommy #Gigi #Hadid # Details # Daily # Mom # Morning # Routine # Khai[!
#Gigi #Hadid #at #the​ #CFDA #Fashion #Awards[!
Mommy and me! Gigi Hadid has learned to ebb and flow while navigating motherhood and running her own business.
The Guest In Residence cofounder, 27, revealed in WSJ. Magazine's Women's Spring Fashion Issue that her daily routine is contingent on her 2-year-old daughter, Khai, whom she shares with ex-boyfriend Zayn Malik.
"Whatever time she's waking up, I'm waking up," Hadid told the outlet in an article published on Monday, January 30, noting that means she's usually up between 7:30 and 8:30 a.m. "I have a very mom morning routine."
The supermodel, who welcomed Khai in September 2020, explained that her breakfast plan also revolves around the toddler.
"I eat whatever Khai's having," Hadid, who stopped drinking coffee when her little one was born, said. "I make her pancakes and sausages every day."
The former American Vogue cover star revealed that "Santa" gifted her a new mini pancake pan for Christmas, which she's since put to use in the kitchen.
"Each little circle pancake is a different animal, so she can have lion pancakes or llama pancakes," the California native added. "It's really fun."
Hadid's schedule with her daughter includes a joint exercise plan that consists of "running after" Khai on a daily basis.
"We walk a lot. We do yoga together," the designer told the outlet in its latest issue, which hits newsstands on Saturday, February 11. "With lifting her and running around all day and going to the park, I get moving."
The businesswoman pointed out that balancing her mom duties and role as the head of her own fashion company requires a lot of organization on her part.
"I have to handwrite my schedule. If I'm good at something, it's organization, scheduling and making sure that all of my different projects are getting time.," Hadid revealed. "That also helps me give a lot of time to Khai. [My schedule] is so janky. It can be, like, Khai's craft paper. This month it's [on] a yellow piece of paper."
With all of her responsibilities, the former Master Chef competitor has made it a priority to carve out time for self-care — even if it's just once a month.
"I try when I have time to go to the chiropractor and get recalibrated. Doing the job that I do, it can be very physical," Hadid told the magazine. "Oh, I guess a New Year's resolution is I'll try to treat myself to a massage a little more."
The working mom dated Malik, 30, on and off from 2015 to 2020 before Us Weekly confirmed in April 2020 that they were expecting their first child together.
The One Direction alum announced via Instagram in September 2020 that their baby girl had arrived and was both "healthy and beautiful."
The twosome's romance, however, fizzled out in 2021 with a source telling Us in October of that year that Malik and Hadid had been "having problems for a while." Despite going their separate ways, the insider explained that the former boy bander "continues to be very much involved in Khai's life."
In September 2022, the exes celebrated Khai's second birthday. The season 8 RuPaul's Drag Race guest judge tagged the British singer in her Instagram tribute to their child, revealing the family had celebrated with a Peppa the Pig birthday cake.
WSJ. Magazine's 2023 Women's Spring Fashion Issue is available on Saturday, February 11.
WATCH NOW
DOWNLOAD NOW
Stay Connected with LikFlix.com – Follow for more updates, you will be notified soon. Thank You For Visiting
Gigi Hadid's Mommy and Me Morning Routine
Supermodel and mommy Gigi Hadid shared an insight into the special and sweet bond she shares with her daughter, Khai, through their special "Mommy and Me" morning routine.
Gigi Hadid, 26, keeps her fans updated on her life as a mother to baby girl Khai, 1. In her latest Instagram post on Wednesday, March 17, she gave followers a glimpse into the precious morning routine she shares with her daughter.
What is the Mommy and Me Morning Routine?
Gigi's post explains that the special routine is "where we both eat breakfast together in the morning (most of the time Honey Nut Cheerios for her!). Then I take her for her daily walk along the river." On their walk, Gigi and Khai use the time to talk, dance, and sing, as Gigi shares on her Instagram post.
Frequently Asked Questions About Mommy and Me
Do Gigi Hadid and her baby receive outside help with their morning routine?

Gigi's Mommy and Me morning routine does not include outside help.

Does Gigi take Khai for a daily walk?

Yes! One of the highlights of the routine is a daily walk Gigi and Khai take together.

What do they eat for breakfast?

Most of the time, Gigi Hadid and her daughter Khai eat Honey Nut Cheerios for breakfast.
Summary
Supermodel Gigi Hadid loves to share her special bond with her daughter Khai through a morning routine they share called Mommy and Me. This routine includes eating breakfast and taking a daily walk together, where they have time to talk, dance, and sing together. Being in lock-down has given them a precious time to share with each other and forge an even stronger bond.
What age is Gigi Hadid's daughter Khai?
Gigi Hadid's daughter Khai was born on September 21, 2020 and is currently 6 months old.
What is Gigi Hadid's daughter Khai's full name?
Gigi Hadid and Zayn Malik's daughter Khai's full name is Khai Hadid Malik.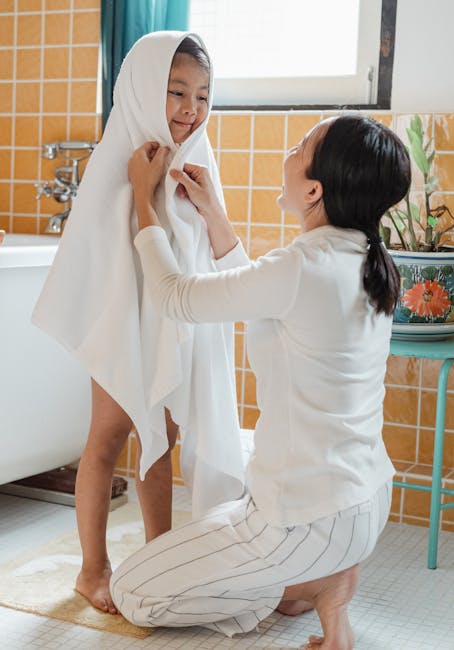 What is Gigi Hadid and Zayn Malik's daughter's name?
Gigi Hadid and Zayn Malik's daughter's name is Khai.
What is Gigi Hadid and Zayn Malik's baby's gender?
Gigi Hadid and Zayn Malik have not yet revealed the gender of their baby.