Latest News
Hockey World Cup: Speedy Tigers confident despite absence of Muhamad Amin
KUALA LUMPUR, Jan 5 (Bernama) — The national men's hockey team, also known as the Speedy Tigers, are confident of doing their best in the 2023 Hockey World Cup in Bhubaneswar and Rourkela, India from Jan 13-29 although they will be without the services of assistant coach Muhamad Amin Rahim.
National head coach A. Arul Selvaraj said Muhamad Amin won't be able to join them in India as he would have to handle the men's special project squad, who are undergoing preparation for the 2023 Hockey Junior World Cup to be held here at the end of this year.
He said the decision was also made due to various other reasons, including the logistical issues in India that involve two match venues (Bhubaneswar and Rourkela), apart from the International Hockey Federation (FIH) allocating only 30 accreditation cards to each team.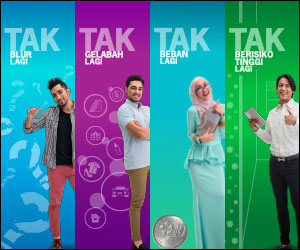 "I have 13 support staff under me. Of the 30 accreditations, 20 are for the players and the remaining 10 for the coaches.
"I have held a meeting with the coaches and divided their duties although half of them won't be in India. But I must admit that Muhamad Amin has expertise in penalty corners," he said when met at the National Hockey Stadium in Bukit Jalil today.
However, Arul Selvaraj said that Muhamad Amin would still help the Speedy Tigers via online training although he won't be with the senior team in India.
At the World Cup in India, Malaysia have been drawn in Group C with New Zealand, Chile and three-time champions the Netherlands.
The Speedy Tigers will play two group matches at the Birsa Munda Hockey Stadium in Rourkela against the Dutch on Jan 14 and Chile on Jan 16 before taking on New Zealand in Bhubaneswar on Jan 19.
The national team will be making their ninth appearance in the World Cup since it was introduced in 1971, with their best achievement being fourth place in the 1975 edition that Malaysia hosted.
The 2023 edition will be Malaysia's third straight appearance in the World Cup after 2014 (12th placing) and 2018 (15th placing).
— BERNAMA
---
BERNAMA provides up-to-date authentic and comprehensive news and information which are disseminated via BERNAMA Wires; www.bernama.com; BERNAMA TV on the Astro 502, unifi TV 631 and MYTV 121 IFLIX channels and BERNAMA Radio on the FM93.9 (Klang Valley), FM107.5 (Johor), FM107.9 (Kota Kinabalu) and RM100.9 (Kuching) frequencies.
Follow us on social media :
Facebook : @bernamaofficial, @bernamatv, @bernamaradio
Twitter : @bernama.com, @BernamaTV, @bernamaradio
Instagram : @bernamaofficial, @bernamatvofficial, @bernamaradioofficial
TikTok : @bernamaofficial